Steps to Getting Free Trial
STEP 1 - Choose "Virtual YMCA of Central Ohio" for your Location on the first screen and complete the membership registration process.

STEP 2 - When you get to the "Make Payment" screen, click or press "Add Promo Code".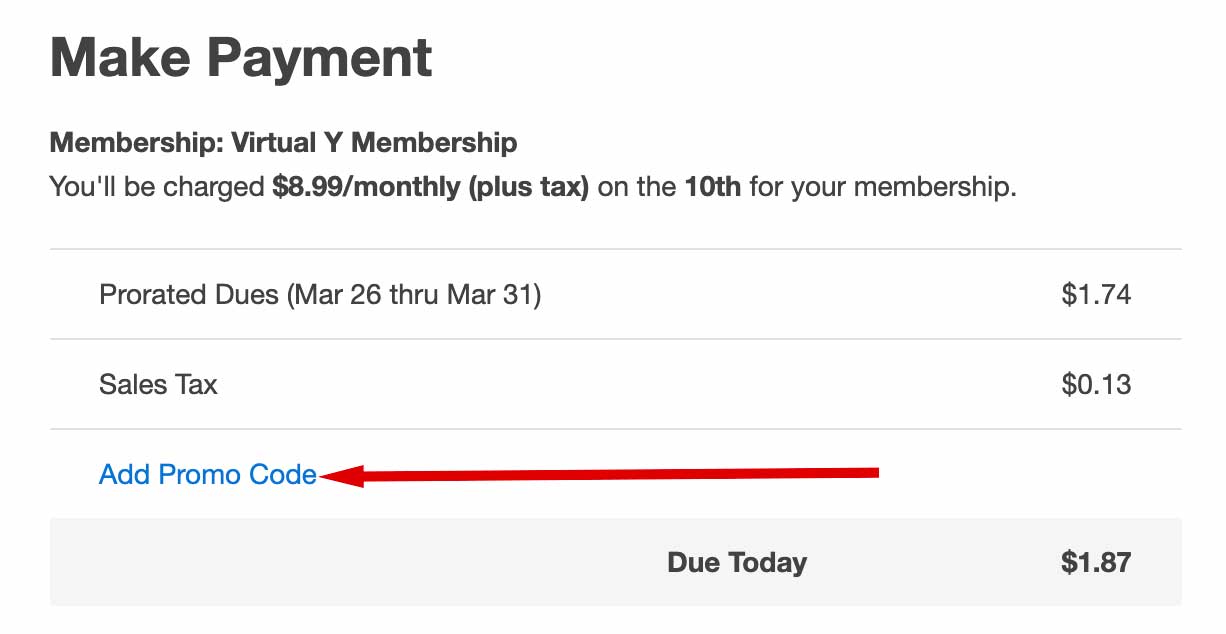 STEP 3 - Add the Promo Code "TRYVY", click or press "Apply", then click or press "Continue" and complete the registration process and you're All set.

STEP 4 - Enjoy your 2-week free trial!