Letter of Reflection
There's no doubt that 2021 was another extraordinary year of hard-won lessons and community impact achieved by the support of our donors and partners and the resilient spirit of our stakeholders and staff. We are determined to continue serving our neighbors in the hopes of cultivating strong communities where all people reach their full potential. We believe that health and well-being is the foundation of a thriving society and our future is measured by the development and care we pour into our children. 
Throughout 2021, we delivered services to Central Ohio communities by helping people achieve goals, build relationships and develop a feeling of belonging through programs and services designed to strengthen the spirit, mind and body. Below are a few highlights of our work:
Provided 4,194 women, men and children a warm bed and safe place to stay when they had no home
Taught over 4,500 children and adults lifelong skills to keep them safe in and around the water through swimming lessons
Arranged rental assistance for 950 families
Cared for 2,588 children in our after-school programs, offering a safe place to help them with homework, a snack and positive interactions with adults
Helped 1,311 children achieve and learn in summer day camp adventures
Welcomed 68,000 children, adults and seniors to our YMCA's in our 13 communities
Building on the progress we have made, I look forward to 2022 and what we can accomplish together. It's a great privilege to serve alongside the dedicated and gifted staff and volunteers that make this remarkable organization. As we move into 2022, I want to say thank you to our partners, volunteers, staff and donors. Because of you, we can create impact and transformation in the lives of those we serve.
In-Service,
Tony Collins, President & CEO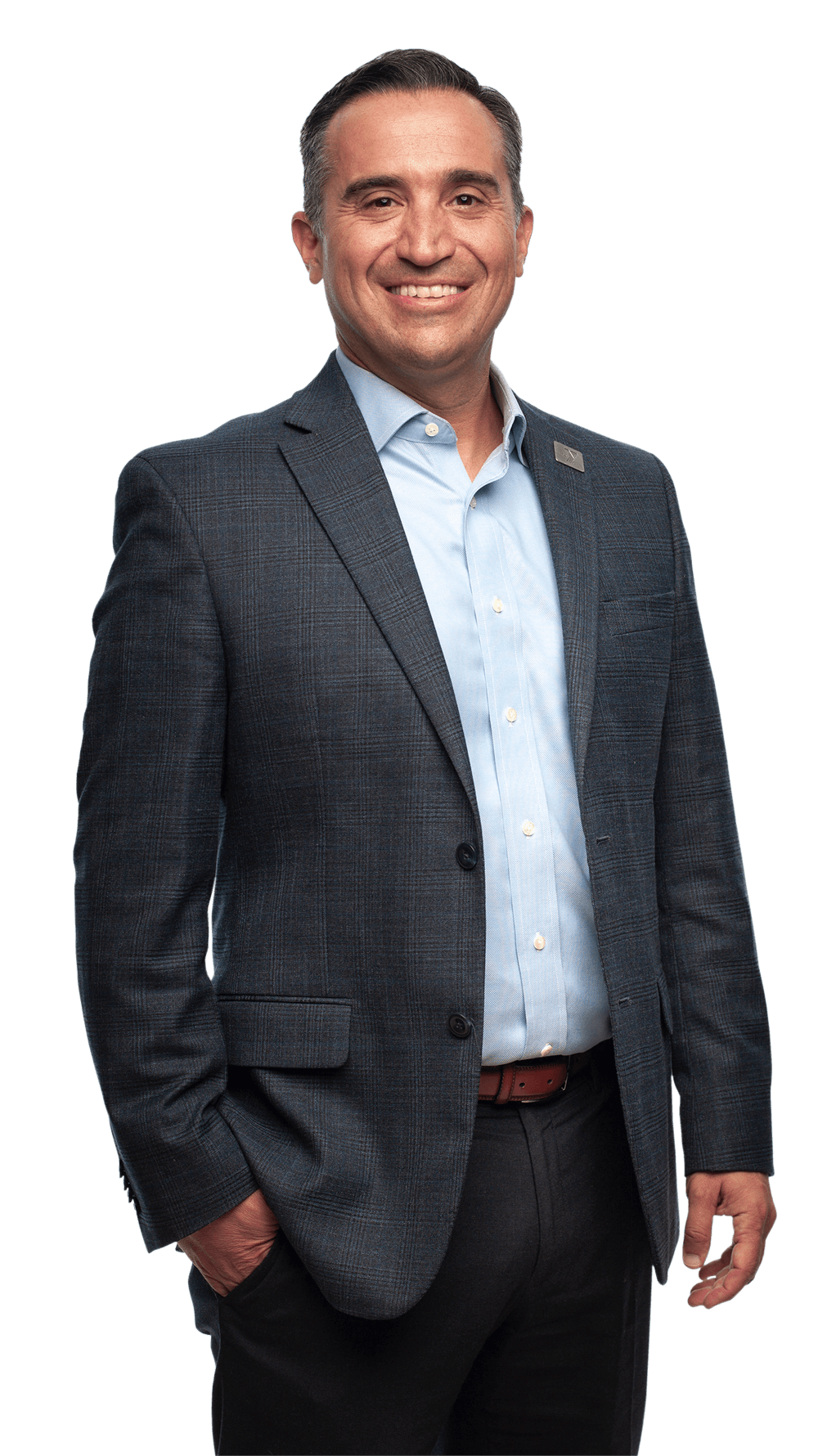 OUR MISSION
To serve the whole community through programs expressing Judeo-Christian principles that build a healthy spirit, mind and body.
OUR PURPOSE
YMCA of Central Ohio is a leading nonprofit committed to strengthening the community through nurturing children of all ages, improving the collective health and well-being and helping the most vulnerable neighbors. Throughout our 167 year history, we are known as the original social enterprise and continue to connect people to their potential, purpose and community.
OUR VALUES
To fulfill our purpose of strengthening community for all, the Y is proud to be an inclusive, anti-racist organization, leveraging our collective impact to address social inequities and spark change on our communities. We live by the golden rule and center our interactions around four core values - Caring, Honesty, Respect and Responsibility.
OUR VISION
Strong communities where all people reach their full potential.
ACHIEVING GOALS
Delay the Disease™
Delay the Disease classes are back: A look at how these exercises help people fight Parkinson's Through partnership with OhioHealth, the YMCA offers the Delay the Disease™ Parkinson's exercise program, aimed to improve balance & mobility through evidence-based movements that delay symptoms such as limited movement, shaking and stiff muscles. Strategic movements and vocal exercises also help each person to fight against the effects of Parkinson's disease. By keeping these muscles engaged, the symptoms are greatly improved.
The return of the program during the fall of 2021, after several months unable to attend due COVID restrictions, have been providing much needed support and community once again.
"During the pandemic when the class wasn't happening, I stopped doing my activities. It felt good to be back. As I was doing the exercises, I started to feel better."
-John Miles
Parkinson's Excercise Program Participant
Child Care
YMCA Early Learning Centers dedicated to helping families through pandemic.  
"I am a single mom with a full time job. I don't have a lot to depend on, but I do have this center to depend on." A single working mom of two, and an essential worker, Aquija Brihm wasn't sure what the day to day would bring in 2021.
"I was an essential worker so I had to go into work," said Brihm. "If I didn't have child care I don't know what I would do. I would have to quit my job and find another way to provide for my family." She brought her daughter to the YMCA Early Learning Center on Johnstown Road, knowing it was a safe, educational and fun place for her daughter to be. The peace of mind reliable child care brings she says, has gotten her family through the pandemic. From the moment they walk in the doors, she knows her daughter is in safe, loving hands.
YMCA Child Care Centers give working parents the relief of top notch, reliable care they can depend on. For a mother, there is no better feeling.  "For me to earn a living for my children. I absolutely need child care," Brihm said, '' I need that help."
"It really is a family here. I could not do half of the things I do now without them being in my life. I am 100 percent happy and confident when my daughter comes here during the pandemic. She is all smiles, and she is ready to come to school."
-Aquija Brihm
Working Mom
BUILDING RELATIONSHIPS
Adventure Guides - Making Friends Forever

Adventure Guides is a program where children and their guardians "develop relationships, gain a sense of belonging, and learn the importance of giving back to the community."

The YMCA is committed to helping families have more quality time together through programs like Adventure Guides. When you're immersed in nature, it's easy to put the phones away and take in the sights and sounds to unplug, rest and explore the outdoors. "There is nothing like getting away for an entire weekend and getting to spend time with your son or daughter," Adventure Guides Dad Matt Butler said. "Everyone is so busy between school, sports, homework and work. This is one chance to shut off our devices and disconnect. You can spend time with your child one-on-one." Adventure Guides helped 50 families connect with each other in a safe way and gain access to the great outdoors while teaching new skills and forming lasting bonds. The program, which includes camp outs and fun family activities, helps mold memories that last for generations to come.
"There is nothing like getting away for an entire weekend and getting to spend time with your son or daughter,"
-Matt Buttler
Adventure Guides Dad
A SENSE OF BELONGING
Inclusion Matters
With confidence and joy, Asher Will ran toward the water with wide eyes checking out the kayaks on the shore of Darby Bend Lakes.

"We'll go very fast," Asher yelled in excitement.

Asher and his dad carefully climbed into the kayak and pushed out onto the lake, the August sun shining above them. The two plunged into the opportunity to take on the outdoors, together. Kayaking, fishing and hiking are all skills many parents never thought their kids would be able to try. Asher was diagnosed with autism when he was 2-years-old, a realization that impacted the entire family.

"When you have a child who is special, they may be on display when they are in public because of nontypical behavior," Asher's mother, Sarah Will said.

With the help of the YMCA's Early Childhood Resource Network (ECRN+), children with developmental disabilities like Asher can play, learn and thrive in a safe environment, with no judgment surrounding them. ECRN's Outdoor Inclusive Adventures provided that safe space for families to explore the great outdoors while spending quality time together. The event celebrates all abilities by including all children, teens and young adults no matter their diverse ability.

More than 500 families got the chance to kayak, hike, fish and play games together. With the help of our partners, Franklin County Metro Parks and the American Kayaking Association, a safe space was created for all who participated.

"It's really great because there is no judgment or paranoia about your child possibly making some sort of scene. It's so fabulous to see our special kids be able to enjoy things and learn without pressure, Sarah Will said."

The YMCA is committed to creating a space where all people can reach their full potential. Our mission continues with events like this to make sure no one is left behind.
"This is just so beautiful and so awesome for these kids... My son does have sensory issues. This is just awesome. I will be coming back next year."
-Yolanda Howard
Mother & Participant