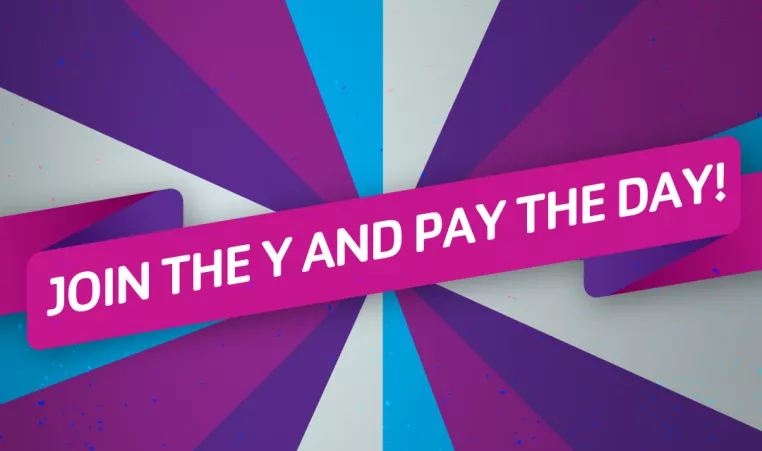 PAY THE DAY & MAKE A DIFFERENCE
This is the season for trying new things and making new friends and now with the biggest savings! Join the Y any time between August 1-15, 2022 and pay the amount equal to the day. That's right, join on the first and only pay $1 plus tax, join on the second and pay just $2 plus tax. You get the idea! 
Hurry in for this special offer! We're an inclusive organization of men, women and children joined together by a shared commitment to reach our full potential while helping others.
Being a Y member gives you access to priority registration, free group fitness, child care programs, discounts on youth programs, aquatics and much more. Plus, we watch your kids while you work out with peace of mind.